Not really fantastic or paranormal but a song about ghosts of the past, with nostalgia atmosphere...
JANN HALEXANDER - 'C'ETAIT A PORT-GENTIL' (clip officiel)
The CERO-France association will organise a meeting and will invite for the first time ever in France Dr David Jacobs, history teacher at the Temple University (Philadelphia- Pennsylvania) in the USA, and ufologist for more than 40 years.
2018 September the 13rd at 20h
Maison des Mines , 270 Rue Saint Jacques 75005 Paris
Dr Jacobs is one of the specialists about ufology in the world, famous for his studies about abduction activities, such as his colleagues Dr John Mack, Budd Hopkins, Jacques Vallée...
Dr Jacob will talk about his works and researches about abductions. He wrote several books, such as "Walking among us" (Atlantes Editions, 2017).
After the conference, there will be a discussion and a debate with Dr Jacobs, CERO-France association and another specialist about UFO and abductions.
Booking * :BILLETWEB or cerofrance@hotmail.com
Website : www.cero-france.com
#remember
Dark Skies Official Trailer #1 (2013) - Keri Russell Movie HD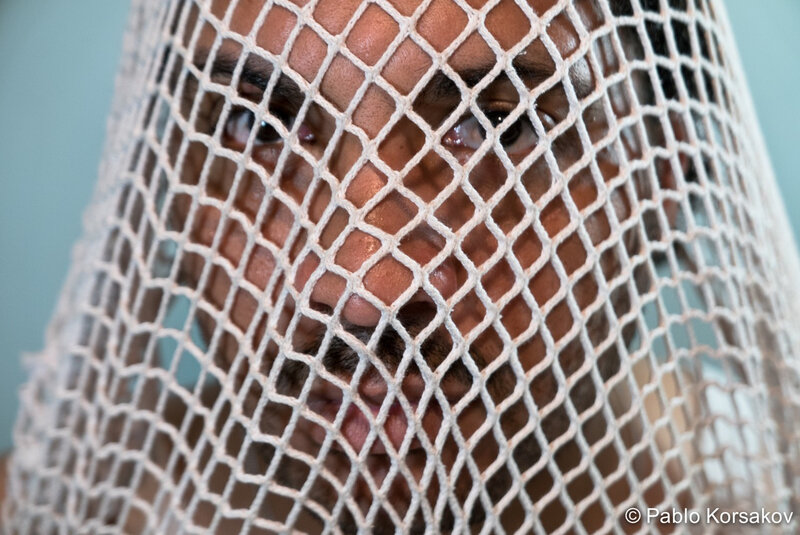 Jann Halexander
The Abduction
[english translation : E.M.A]
As a young child,
He already used to be visited by weird ones
And black eyes under the moon
And fear of the dentist
Thinking he was alone
He buried his memories
And so the pain was,
And so the pain was...
Once in the mirror
She then reminded
On her skin, strange signs that had appeared
And as she reminded everything, she wanted to tell all
To her beloved, but Alas he was iron-hearted
O shut up
You don't know what's between us
Everynight my heart...
Is beating wildly
I won't sleep under the open sky
The doctor kindly tells him
« It's just your imagination »
He believes him sometimes
Denying reality
They would think he's a fool
They would think she's a fool
These visits are a shame
And now we must sleep
Then during a cold night, alone,
In the countryside
A high light in the sky
But not a star
A light was making a fool of him
He locked himself in his home
And since then, he hasn't been out,
Afraid by the night...
music & lyrics : Jann Halexander
© Lalouline Editions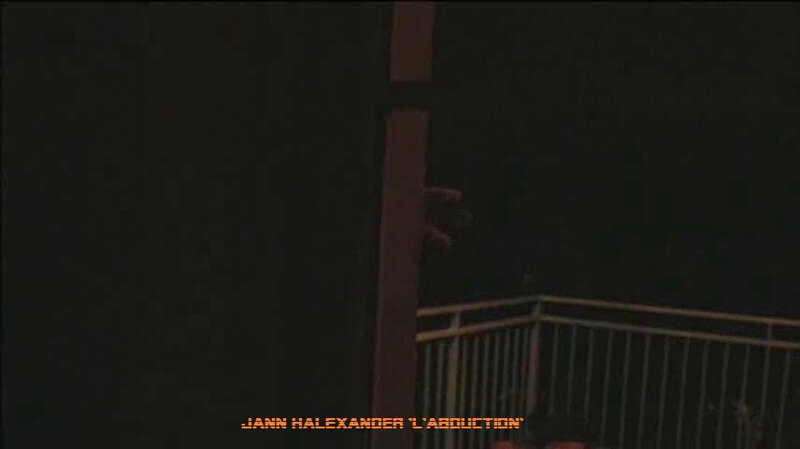 Jann Halexander - L' Abduction
Strange and beautfil clip 'INSOMNIES' by NAT VAN BA. A mix between horror and urban pop...
Album 'Insomnies' on Itunes, Deezer, Spotify, Googleplay etc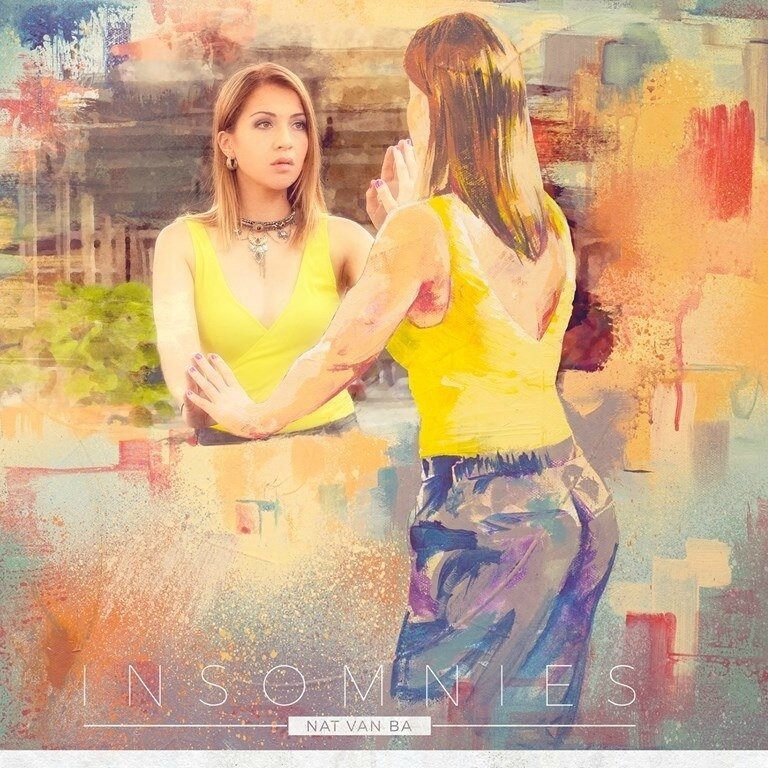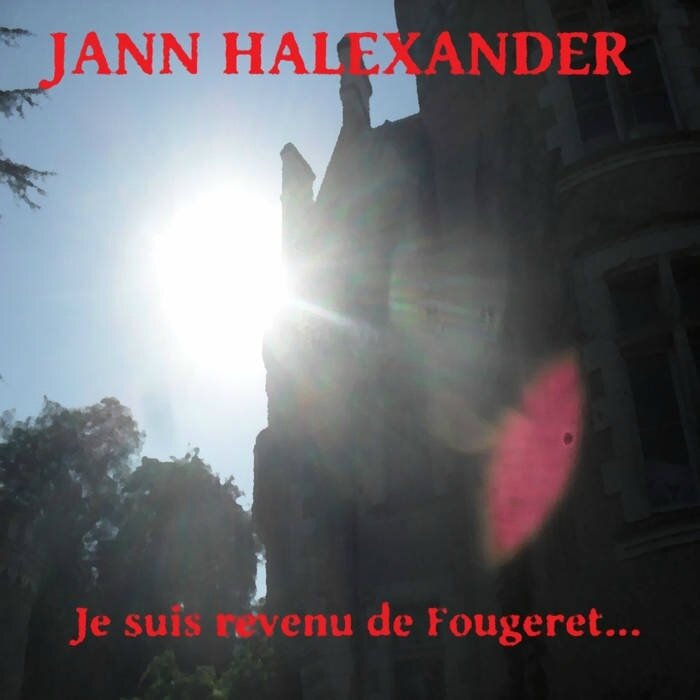 Dans la nuit du 7 au 8 août 2015, le chanteur Jann Halexander passait la nuit dans l'un des châteaux hantés les plus célèbres du monde, le château de Fougeret. De son expérience, il en tira un ouvrage, un spectacle et un album-concept.
In 2015, the french-gabonese singer Jann Halexander spent one strange night in french haunted castle of Fougeret. He wrote and composed an album about his experience.
Jann Halexander a fait ses débuts à feu l'Autrement Café (notamment avec la chanson 'A Table') à Angers au début des années 2000 avant de se produire dans toute la France, en Allemagne, en Belgique...
Points de ventes
Album digital : Itunes, Amazon mp3, Napster, Spotify, Deezer,etc.
http://www.deezer.com/fr/album/50071872
https://open.spotify.com/album/1XggDjLIYmA8JsbKE05AUV


Tournée
JANN HALEXANDER
A VOUS DIRAIS-JE ?
2017

12/05 LA ROUSSELLE – BORDEAUX [33]
13/05 LA ROUSSELLE – BORDEAUX [33]
07/06 SORTIE DE L'ALBUM 'A VOUS DIRAIS-JE ?' - NATIONAL
11/06 - LA VERBERIE* [60]
18/06 - VIEIL-BAUGÉ* [49]
09/07 - VIEIL-BAUGÉ* [49]
03/11 – THÉÂTRE DU GOUVERNAIL - PARIS [75]
04/11- THÉÂTRE DU GOUVERNAIL- PARIS [75]
10/11 LES MOTS A LA BOUCHE – SAINT-SYLVESTRE-CAPPEL [59]

24/11 – THÉÂTRE DE L'ALMENDRA – ROUEN [76]
10/11 LES MOTS A LA BOUCHE – SAINT-SYLVESTRE-CAPPEL [59]
12/12- THÉÂTRE DU GOUVERNAIL- PARIS [75]
Lalouline Editions / Label TH
Sous réserve d'évolutions
* Concerts privés
http://jannhalexander.blogspot.fr/
https://www.facebook.com/chanteurJannHalexander/
https://twitter.com/jannhalexander
Jann Halexander - Un Dimanche à Vieil Baugé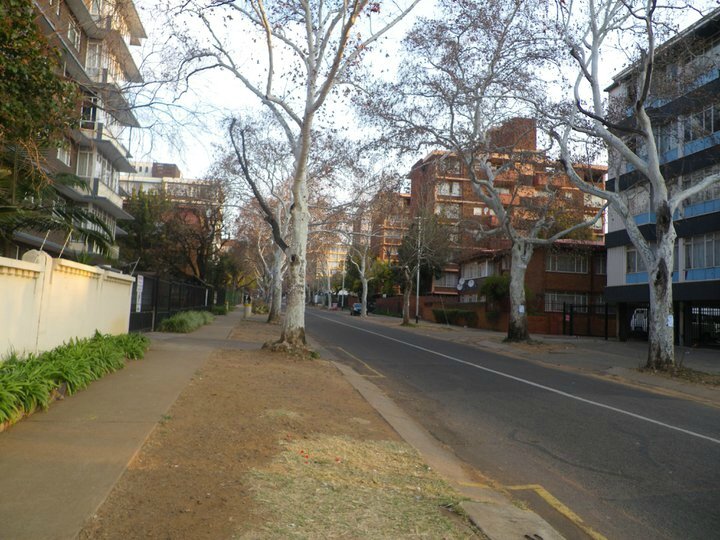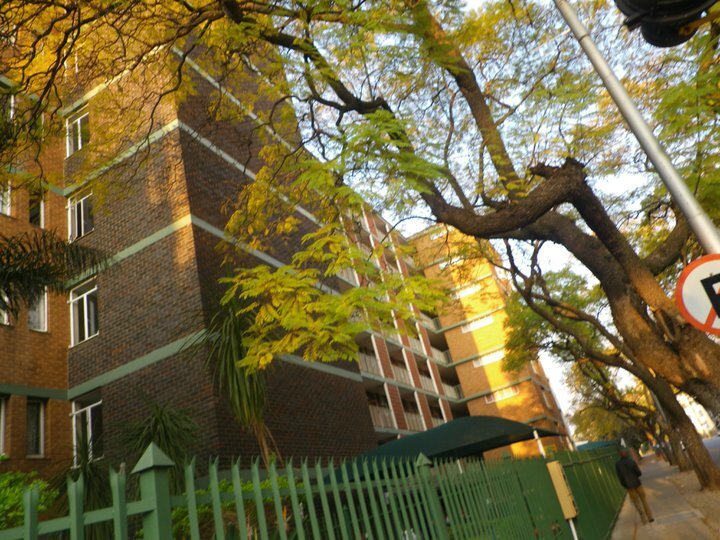 Paranormal Fear Scale J.Halexander [2014]

According to the French dictionnary, science is the set of knowledge respecting logical rules and proved by experimental technics.
That's why it's quite difficult to considere parapsychology as a part of sciences. From that point of view, should it be automatically excluded? Searchers have been trying for years to find serious methods and procedures (that may be controversial), that's why we don't think so.
We have to insist on the obstacles searchers face -in amount of their colleagues showing scepticism- because parapsychology is a field with no precise borders. It may be considered as a messy science, for instance by those who believe in zetetic methods (art of doubt), but in the same time it may be welcomed by those who believe in paranormal and won't try to find further more explanations. Indeed, for these persons, any odd phenomenon will be used as an evidence; as Erick Fearson would say "You may see or hear everything if you're expecting a ghost" ( Le Manuel du chasseur de fantômes , Erick Fearson, Editions JC Lattès, 2008). Notice that gullible and sceptical people are like twin enemies : they stand their ground, and their points of view are quite difficult to understand for somenone who faces odd phenomenons for the first time.
On the one hand you may find the searchers, on the other hand the aim of the research; and sometimes the searcher defines himself as an aim of the research : he/she has to be neutral in his work, and only observes the facts. He/she has to rise many questions in order to progress: which are the facts? who are the witnesses? what are the consequences of such facts? Etc...

That's why it seemed important to me to create a paranormal scale, and in fact it is quite surprising to see that ufology (an other quite criticized field) already has a scale ( first/ second/ third kind meeting). This scale doesn't aim at convincing anyone that paranormal phenomenons do exist : in fact, creating such a scale mean we do believe in these phenomenons. This scale may be useful to anyone facing paranormal phenomenons, and also to define if a place is haunted. At last , it may participate in the building of the knowledge concerning paranormal and parapsychology.
We must be able to listen to every testimony without never believing anything, or more exactly we must be able not to believe things we really listen too. This position is far from being comfortable, but is necessary for anyone who wants to progress and who wants to know, which is my case. The paranormal issue is a taboo issue, which by definition may stop people from thinking about it, from the most close-minded people to even the most open-minded ones. It seems like talking about this issue was like opening a Pandora box.
I have also to explain the mention of the IFRES in this study. This is no coincidence or fantasy. The IFRES (Institut Français de Recherche et d'Expérimentation Spirite) was created in 1982 as an association depending on the 1901 law, it is made of volunteers and its only founds are their subscriptions. The reproach made to the IFRES is its aim : contact the hereafter. This search based on the idea of the surviving of the spirit after the death of the body doesn't refer to science thus it is based on an unofficial contact : this is its limit. Nevertheless , this association is different from other spiritual movements (even different from the Union Spirite Française et Francophone , yet both are linked) because of its observation and theory technics and its refusal of any proselytism. That's why many people from various religious movements, or even atheists find it interesting. Works led by the volunteers of the IFRES still interest scientists, who have noted the evolution of the search, without risking themselves at expressing any opinion (most of time, they don't even have anyone). That's why I found it useful to mention the IFRES, and it doesn't question the seriousness of my study.
The risk is not to receive critics about this scale, because critics are necessary and welcome. The risk is a misled analysis of this scale : we don't mean to determine the need of drugs the witness should take. Nevertheless, even if the seriousness of the witness has to be proved, we can't ignore such testimonies considering them as the evidence of a psychologic problem.

This scale is made for a large audience. For a scientist audience, it would be necessary to add precisions, or maybe to create a totally different scale. Cases of haunted places are related every day worlwide. Witnesses are most of time "men of the street" who find it quite difficult to understand these experiences or even to accept it in their daily lives.
This whole study, all through its elaboration, has been sent to different searchers (even to the zetetic institution, who didn't react so far...) : I do think that a discussion is necessary, but maybe some people try and avoid this discussion (I can't prove it). Paranormal has to be linked with all the others sciences, even if it isn't considered as a science, and we have to rise above those who always use the same examples to conclude that "ghosts do not exist".
At last,we have to add that the work of the searchers is quite difficult if we admit that "ghosts only show themselves to those who have to see them" (Alexandre Dumas).

Paranormal fear scale

Degree I : No fear feeling or perception

Degree II : Fleeting fear feeling, hardly felt
The witness may face :
*feeling of being stared at or followed, by day or by night
*stuffing atmosphere
As a result : the witness will notice these phenomenons, but won't try and know what is happening
Degree III : Fear feeling rather striking
The witness may face:
*feeling of being stared at or followed, by day or by night
* stuffing atmosphere
*strange noises : footfalls, slamming doors,breathing, whispering, falling things
* disappearing or moved things
* voltage off, electric furniture ( TV, radios, computers) switching on and off by themselves
As a result : the witness may feel ill at ease, start having doubts and thinking of confiding

Degree IV : Obvious fear feeling
The witness may face :
*feeling of being stared at or followed, by day or by night
* stuffing atmosphere
*strange noises : footfalls, slamming doors,breathing, whispering, falling things
* disappearing or moved things, even things moving in front of the witness
* voltage off, electric furniture ( TV, radios, computers) switching on and off by themselves
* touch feeling
As a result : the witness may not find logical explanation, and begin to feel afraid, to confide in friends, neighbours... and even to think of moving

Degree V : Obvious fear feeling, rather rare
The witness may face:
*feeling of being stared at or followed, by day or by night
* stuffing atmosphere
*strange noises : footfalls, slamming doors,breathing, whispering, falling things
* disappearing or moved things, even things moving in front of the witness
* voltage off, electric furniture ( TV, radios, computers) switching on and off by themselves
* touch feeling, and even hostile or violent touch
* shapes appearing, and even figures clearly identified
* interaction with the witness, including dialogues (even fleeting)
As a result : the witness may confide in friends, neighbours, even policemen... and at this stage wants to move as soon as possible. The place may be studied by paranormal experts.

Notice
This scale maybe improved, which is now beyond my skills. To improve it, we would have to study events that have occured worldwide these last decades or even centuries. Maybe we would even have to create other scales for all the paranormal existing phenomenons. The other limit of this scale is that you may confuse the witness feeling and the true phenomenon of fear. Furthermore, the notion of fear can only be studied if made sure there's no psychic disorder.
Most of time, logical explanations for degrees IV and V were found, even years later : jokes (Amnéville file), problems of pipework or wood getting older (creating odd noises)... It was sometimes urban legends too.
Appearing shapes phenomenons may be observed in places known as haunted, by people with no link between them but interaction phenomenons are more rare and it hasn't been proved so far that a paranormal being may have bad intentions. One of the most famous case of violent interaction is Doris Bither file, studied by the parapsychologist Dr Barry Taff, but it may have been a case of unconscient psychokinesis, like a poltergeist, which has no necessary link with fear or paranormal phenomenon.
To finish with, we have to considere the fact that some people may have faced degrees IV or V and finally decided not to talk about it : some things or phenomenons may exist even if no one talks about it.
After having talked in June 2013 with an estate agent about haunted places, he told me that he had great difficulties to sell or rent flats that had misreputation (we see that this subject may lead to economic issues). An ideal place or a competitive price were not enough to attract potential customers for these flats. The estate agent had to keep for himself that flats he tried to rent were free because the former renter was dead or had committed suicide.
This doesn't mean that a place where a drama has happened is necessarily haunted , but this may create the fear of a paranormal phenomenom, and we can't ignore that such place may become really haunted...
Note about an by the author
From December 2008 to March 2012, I faced several odd phenomenons in a rather common flat, in Germany ( Koln). At first, I didn't even think that something paranormal was happening. The idea grew as I could'nt find any other logical explanation. It was so strange that I eventually suffered from sleep problems (furthermore I had at the same time other different problems to deal with). It took me six years to dare and talk about it to a psychotherapist, Geoffrey Spriet (I got his contact thanks to l'Institut Métapsychique International). The fact that a friend of mine felt some strange things in this flat was a trigger for me too. I told about what I lived but I censored myself. I still have sleep problems, but at the same time I'm not worried anymore by the idea that something paranormal may happen in my flat. I think that the experience I lived is situated between degrees III and IV. Did these paranormal events make me change? Not really in fact : I shall say I'm still agnostic, I became a little more suspicious but at the same time I am now more open-minded when facing such testimonies. In May 2010, I came within a hair's breadth of death, so after that I decided to enjoy life and its daily pleasures.
I must thank the very serious and warm psychotherapist who gave me the opportunity to go back in time and to face memories (without using the hypnosis, that I refuse) . Gathering some odd memories helped me to figure out some paranormal phenomenons I had observed. Was this useful in my daily life? I don't think so. But if someone should talk me about paranormal things he has lived , I think I will be able to listen and even to bring him some suggestions of explanations. Of course, I can only bring suggestions and I refuse any definitive explanation on such issue ( "God", Devil" , " ghost of my uncle" or "spirit of Elvis Presley" etc...) , which perhaps could be easier to satisfy the witness, but which eventually doesn't participate in creating a true reflection on paranormal.
I am not a scientist. To create this psychic scale, I only used my personal experience and also testimonies I have gathered. Will this scale be useful? This work took me several months, but it may be misled or even useless. Especially from the point of view of a scientist who would have been studying this notion for years. Anyway, I will accept any criticism, even violent or hurting. I don't have any knowledge in psychology, nevertheless I am a town and country planning graduated : it has no immediate link with paranormal, but this brought me general knowledge and open mind. I have been working as an artist for years now, but I am not insisting on this activity , because some people may think I can't be neutral and rational because of this. I did'nt either want to tell about my personal experiences on the subject so far, because many people from any social class, country etc... face this type of experience everyday. The testimonies are rather rare, but the experience itself is quite ordinary. I must repeat it : I just aimed at giving a scale, that I had at the beginning created for myself, at the same time I used to visit a psychotherapist.
Furthermore, I must thank the director and script doctor Gildas Jaffrennou, who knows very well Japanese culture and helped me to understand better the French point of view on the subject. In Japan, for instance, many people affirm they have already seen a ghost : it's something socially admitted. In France, where people claim to be followers of Descartes, things that are not measurable will be treated and seen either condescendingly or with despite.

I shall thank Pascale Catala, Erick Fearson, Yves Lignon, Anne -Cecile Makosso- Akendengué, Robert Martin for their points of view. Comments, advice, suggestions are welcome and may be sent to emjh1982@aol.fr
Pascale Catala studied information technology and also psychology; she has been working for years in the Ecole Polytechnique as a computer engineer. She wrote articles in dedicated books and reviews.
Erick Fearson is a mentalist, psychic artist, he practices Tarot and leads conferences on this issue, as an expert about fear phenomenons and ghosts. He has been working and leading practical experiences since the 80's in France and European countries.
Yves Lignon is a French academic who defends parapsychology, leads conferences, and wrote about paranormal. He asserts that several parapschychologic phenomenons were proved by experimental technics.
Anne- Cécile Makosso- Akendengué was a philosophy teacher during 17 years in Libreville, Gabon and wrote a thesis about the concept of death in Africa ( "Richesses et actualité de la conception de la mort en Afrique noire", Université de Toulouse, 1983).
Robert Martin is a Doctor in education studies.
Jann Halexander is an artist, singer, actor, since 2003. He wrote the song "Un bon chanteur est un chanteur mort".

Jann Halexander is the intellectual owner of this scale.
Translation : Ariane.